The Charities
The following 10 charities are the beneficiaries of the Giving Organisation Trust and are represented by a trustee on the Giving Organisation Trust board: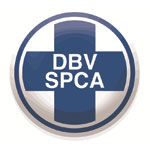 The National Council of SPCA (NSPCA)
Founded in 1956 as the Federation of SPCAs, is the umbrella body for 97 Societies situated throughout the Republic of South Africa. They deal with national issues and have four operational units, namely, "Farm Animals", "Society Liaison", "Special Projects" and "Wildlife", which work pro-actively to prevent animal cruelty. The NSPCA enforces over 90% of the animal welfare legislation. Yet it is a "hands-on" or "in the field" organization which works actively to uplift indigent communities through welfare operations and projects.
"Sustainable income from The Giving Organisation Trust enables us to protect and care for animals of all species in our country. Working together and supporting one another demonstrates the power and impact of collaboration for the mutual benefit of all our people, our animals, and our environment. The Giving Organisation Trust – promoting change for good."
Click here to view their video on YouTube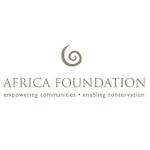 Africa Foundation's purpose is to uplift, up-skill and empower rural communities primarily living adjacent to conservation areas. Using methods developed in rural villages over the years, the Foundation has partnered with 42 communities to provide support and assistance across Africa, from KwaZulu-Natal, Mpumalanga and the Eastern Cape in South Africa, to Tanzania, Kenya, Zimbabwe, Botswana and Namibia.
"Funds received from the Giving Organisation Trust enables us to facilitate a consultative development practice that surfaces the identified and prioritised needs of community leadership structures and result in the building of schools, clinics, training, bursaries, water and sanitation, small business development and many other initiatives in five African countries, which are maintained and managed by the communities and government leadership structures in those regions"
Click here to view their You Tube video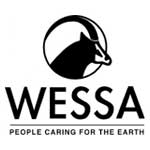 WESSA (Wildlife & Environment Society of South Africa)
WESSA works to ensure environmental sustainability for current and future SouthAfrican generations. We focus on the sustainable and equitable management ofour natural resource base by building society's environmental sensitivity andcompetence by calling to, and working with, communities and individuals tomove from current to more sustainable action. Our mission to promote publicparticipation in caring for the Earth is expressed in the diverse and dynamiccollaborative partnerships that WESSA creates to enable its work. Working withinthe vital sectors of water, biodiversity, energy and waste, WESSA is a preferredproject implementer nationally, regionally and internationally.
"As WESSA we believe that the most effective and inclusive way of bringing about the social change required to ensure the integrity of life support systems and sustainable living, is through our unique approaches to Education for Sustainable Development. With a range of sustainability partners, such as the Giving Organisation Trust, WESSA is building the capacity of civil society and government to make appropriate choices and take effective action towards creating a world that is beautiful, productive, safe and just."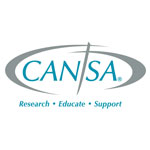 CANSA offers a unique integrated service to the public and to all people affected by cancer. As a leading role-player in cancer research (more than R12 million spent annually), the scientific findings and knowledge gained from our research are used to realign our health programmes as well as strengthen our watchdog role to the greater benefit of the public. Our health programmes comprises health and education campaigns, CANSA Care Centres that offer a wide range of care and support services to those affected by cancer, offer stoma and other clinical support and organisational management, medical equipment hire as well as a toll-free line to offer information and support. We also supply patient care and support in the form of 12 CANSA Care Homes in the main metropolitan areas for out-of-town cancer patients plus one hospitium based in Polokwane, as well as CANSA-TLC lodging for parents and guardians of children undergoing cancer treatment.
"The regular income from the Giving Organisation Trust helps us to expand our prevention programmes as well as patient support and care. The need is ever growing with one in four South Africans being affected by cancer. Thank you for helping us to fight cancer."
Click here to view their video on YouTube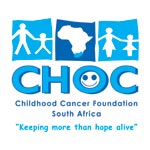 CHOC (Childhood Cancer Foundation South Africa) brings together children who suffer from cancer and life-threatening blood disorders. CHOC creates a loving environment for children undergoing chemotherapy, upgrades vital medical equipment and funds research staff to help care for and assist children with cancer.
"Over 35 years CHOC's holistic approach has evolved into a comprehensive range of services. Funds from the Giving Organisation Trust go towards the practical and psycho-social support we provide to children and their families. CHOC also supports the staff and the medical facilities. In addition, we run an early warning signs awareness programme, with a trained nurse hosting workshops to educate health professionals, traditional healers and communities on the importance of detecting the early warning signs."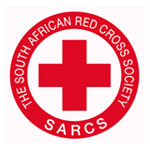 The South African Red Cross Society's mission is to identify, prevent and alleviate human suffering, including the suffering of children, and to foster human dignity in all communities.
"As the Red Cross is a Non-Profit Organisation looking after the vulnerable and destitute people in South Africa we rely on the support of the community, sponsors and donors for the donation of funds in order that we can fulfil our mandate and core functions in preventing and alleviating suffering. We have provided care and support to people affected and infected from HIV & Aids, Tuberculosis as well as people affected by disasters and food security.
Our sincere thanks and appreciation to the donors and supporters of The Giving Organisation Trust. The funds that are donated to the Red Cross are used primarily for the vulnerable in terms of our support and care."
Click here to view their video on YouTube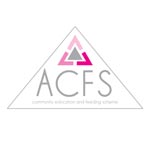 The African Children's Feeding Scheme (ACFS) was brought into being in 1945, by the illustrious Father Trevor Huddlestone. From Father Huddlestone's 11 000 meals a day, the ACFS grew until it provided up to 31 000 meals per day to poverty stricken children in the general Gauteng area.
"Through the assistance from The Giving Organisation Trust we are able to provide food to 31 000 children daily. These are mal-nourished children, HIV/AIDS infected and affected, child headed families who live in extremely poor circumstances. The ACFS Community Education and Feeding Scheme appreciates the generous contribution we receive monthly. Your support is a source of life to many underprivileged communities."
Click here to view their video on YouTube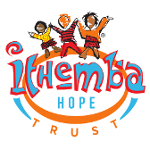 The Ithemba Trust is committed to the support of projects that aid intellectually disabled children. The Trust plays a vital role in initiating cost-effective, hands-on training programmes for care workers with local communities using holistic approach involving the physical intellectual and physiological development of each child.
"The Hope/Ithemba Trust extends its sincere appreciation to The Giving Organisation Trust for the donations received as a result of their exciting and unique fundraising initiatives. With these funds, the Hope/Ithemba Trust has been able to address many of the needs of physically disabled and intellectually challenged children, and to train their carers, at special needs facilities throughout South Africa. We wish The Giving Organisation Trust much success with their creative fundraising endeavours."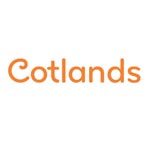 Cotlands is a long-serving South African "non-profit" organisation that exists to alleviate the suffering of children in distress with a special focus on children affected by HIV/AIDS.
Cotlands was recently accredited by Service SETA to train and assist in the formation of new NGO's.
"The mission of Cotlands is to care for young children in need by providing psychosocial, educational and healthcare services through quality and high-impact residential and community-based programmes. We are very grateful to The Giving Organisation Trust for their ongoing financial support enabling us to deliver services to vulnerable children across South Africa."
Click here to view their video on YouTube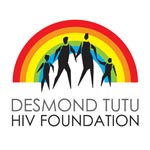 The Desmond Tutu HIV Foundation (DTHF) pursues excellence in research in the prevention and treatment of HIV. HIV/TB and related infections, and provides distance training for health workers.
"Partnerships are the backbone of NGOs. The Giving Organisation Trust is a valued partner with the Desmond Tutu HIV Foundation in the challenge to overcome HIV and related infections. The additional income enables us to pursue innovative strategies, such as extending our HIV management distance-learning programme for health professionals. Become a partner and change a life."